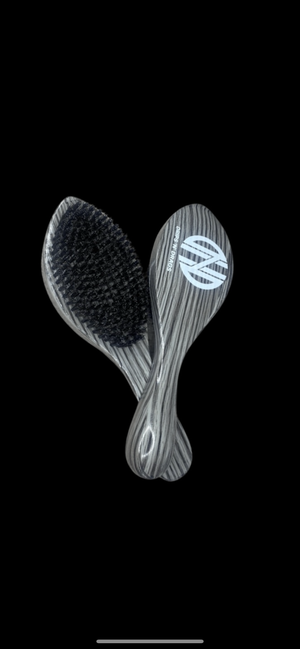 Drips 'N' Drags
Hard Handle Wave Brush
Our Hard Handle Wave Brush offers the most pull which detangles and straightens your hair to allow for deeper more defined waves. Best for those with medium to longer hair lengths. This brush is perfect for wolfing or really coarse hair types.
- Curved brush design for better head coverage and comfort 
- A mix of boar bristles and nylon
- Grey wood grain patterned glossy paint with DND logo
- Some brushes may have holes on the bristle side due to painting process but will not affect the brushes performance.