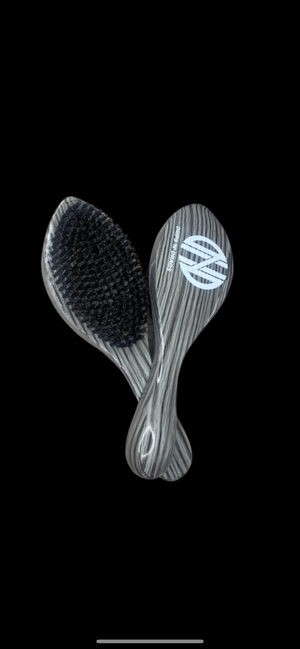 Drips 'N' Drags
Soft Wave Brush
Our Soft Handle Wave Brush is the perfect brush for laying down and adding shine to your hair after a brush session. It is also the ultimate tool for someone with straight hair looking to wave up!
- Curved brush design for better head coverage and comfort 
- Boar bristle
- Grey wood grain patterned glossy paint with DND logo
- Some brushes may have holes on the bristle side due to painting process but will not affect the brushes performance.